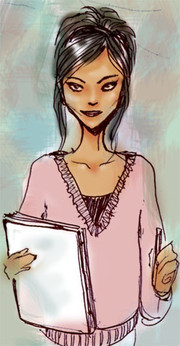 About Lia A. Skvaric
I'm an illustrator and comic artist who likes bandes dessinees, mangas and cats. I live in San DIego, CA.
Portraits, comics and illustrations are my favorites to work. I'm always learning.
I work my own comics however, I can draw any script.
You can see more of my work in my blog: http://illustramusic.blogspot.com/
For any gig or artwork, feel free to contact me to my email: ega_ambor@hotmail.com
Thanks for visiting my Portfolio.